This page is a list of things that need to be done. If you can do any of them, please do. When done, please strikeout the item here so we can all see our progress.
Card Information
Of the 370 cards in the first set, I manually created 74 of them, then found a way to upload, en masse, the pages. I generated the XML in FoxPro using an Excel spreadsheet of all 370 cards and imported all the 296 missing cards.
However, the Excel file did not have: effectname, gametext, loretext and illustrator. Also, I have already found and corrected many errors that were in the .xls file, but I am sure there are others. I addition, it seems the .xls file was created during BETA and I have found several cards that changed from BETA to Live, so please check all fields on any card you edit just to make sure they are correct.
These 4 fields are needed for the 296 generated card pages. I have linked any card with a blank illustrator field to Category:Cards with missing illustrator so this category should contain every card that has not been fixed yet.
Updates
All Fixed-rarity cards are complete. (9/15)
Images
I recommend the use of GIMP
Card Images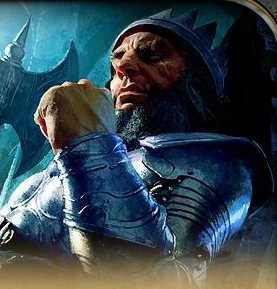 It is best to get these from a large card-view, but with 296 images needed, we are not gonna be that picky. Try to get as much of the image as you can between the left-side icons, title bar, right border and the card text. .png format makes larger files but has higher quality, but .jpg's are JUST fine. It is best to go to the card page and use the JPG or PNG link to get to the upload page, as that will ensure the image name will be correct.
A very good visual example of the area we want for the picture can be seen at Template:CardInformation/Pictorial_Tutorial.
All cards that have no image yet are listed in Category:Cards that need an image.
Articles
All manner of other articles are needed, detailing game play principles, strategies and such. Also, more verbage on many of the Card sub-categories explaining the significance and nuances of the various attributes. A few current redlinks are listed below.
Illustrators
I would like to see every illustrator that has contributed to LoN featured in something like the manner I have done for Kieran Yanner and Leslie Minnis. At the very least, every Illustrator's page should feature a link to their personal or professional website, if we can find it.
Ad blocker interference detected!
Wikia is a free-to-use site that makes money from advertising. We have a modified experience for viewers using ad blockers

Wikia is not accessible if you've made further modifications. Remove the custom ad blocker rule(s) and the page will load as expected.